This is the 'letter' that I read out loud at the wedding ceremony of Dave and Younhee in Seoul, Korea on september 25, 2014
annyeong haseyo.
It is very special for my wife, for my youngest son and for me to be here in Korea to witness the beginning of the long and happy marriage beween our son Dave and the lovely Younhee. I have been asked to give some solid advice to my son and to my new daughter. Fortunately I am very old and therefore I am very wise. So here is my wise advice.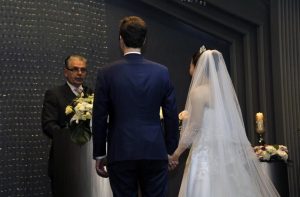 Younhee, my dear new daughter.
We have come to know you a little bit. We like you very much already, you are a beautifull and lovable young lady. To me you already are a shining sparkle of happyness and chearfylness in the midst of the seemingly very serious Korean society, of which we still know so little. My advice to you is to sherish your ability to laugh at events, at situations and even at life itself. This combined with the depth of your seriousness that you also possess will give you the two wings that will enable you to fly.
Dave, my dear son,
We know the specialness of you all to well. You are an old soul whose wisdom may even, in time, rival that of your father. From the Dutch society, often associated only with frivolity, yet came your solemn sense of importance and responability. My advice to you is to sherish your ability to see the importance in the midst of superficiality. This, combined with the fresh breath of your frivolity and humor that you master will give you the two wings that will enable you to fly.
To both Younhee and Dave. And you all may listen in.
From my own experience with my own marriage of 38 years, and counting, I wish to share a big secret. The secret is: Love by itself will not do. Respect by itself will not do. Not even love and respect together will do. Only love, only respect, based upon true friendschip will do.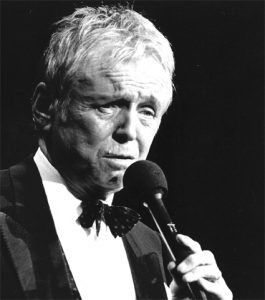 A friend is, in the words of a famous Dutchman, somebody quiet and sincere who, when it realy matters, will pray for you or fight for you. A vriend is someone who laughs and who cries with you. And then, als a wiser man then I once explained, when two mature persons are true friends and are also in love, one of the greatest paradoxes of life happens. One of the most beautiful phenomena: they are together and yet tremendously alone. They are together so much that they are almost one. But their oneness does not destroy their individuality. In fact, it enhances it: they become more individual. You help each other to become more free. There is no power involved, no effort to dominate, no politics. That is just the great secret of a great marriage. So whatever you do, be eachothers friend before anything else.
Happy marriage!